Academic and UNESCO affiliation
The Institute of Asian Studies is affiliated to the University of Madras and to Pondicherry University for conducting research programmes leading to Ph.D. degrees and is recognized by the University Grants Commission of the Government of India.
Memory of Asia

The United Nations Educational Scientific and Cultural Organisation (UNESCO) has recognized the ongoing contribution of the IAS to the preservation of the world's cultural heritage. In its Memory of the World program Programme covering all the cultural relics available in the world, UNESCO has commended the substantial achievements of the Institute of Asian Studies.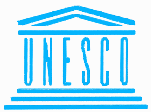 In October 1997 the Director-General of UNESCO included in its Memory of the World Register the collection of Tamil medical manuscripts held by the Institute of Asian Studies in recognition of the collection's exceptional value to humanity. IAS Director Dr G. John Samuel has since 1993 been serving as an advisor to UNESCO's World Expert Committee appointed to identify the world's treasure-stores of knowledge, including the Tamil Medical Manuscript Collection of the IAS.