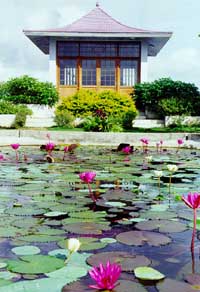 A principal aim of Institute of Asian Studies is to study objectively the genetic relationship or the family resemblance that exists among the various Asian culture. The spread of Buddhism from India to various Asian countries was one of the causes for the commonality of Asian cultures. Buddhist monks carried with them not only the religion and its philosophy but also the cultural heritage of the people of India to all the countries they visited. Consequently, research on Buddhism forms the backbone of many of our academic programmes.

Moreover, the Department of Buddhist Studies serves as a link between India and Japan. The cultural ties between these two countries are strengthened by the project undertaken by it.

The study of Buddhism is virtually a neglected field of research in South India. Consequently, this Department is engaged in the preparation of basic data for further research on Buddhism in South India. It is engaged in the preparation of a four-volume History of Buddhism in South India among which the first volume dealing with Tamil Nadu has been completed. It has also published an important monograph entitled Buddhism in Tamil Nadu - A New Perspective. Another important project of this Department is the Archeological Atlas of the Antique Remains of Buddhism - which is in print.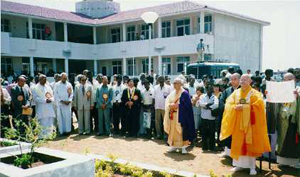 A project on Kancheepuram as a centre of Buddhism is now in progress. The Institute has conducted a national seminar on and the proceedings of the seminar has been published in a separate volume.
In collaboration with the Uppsala University, Sweden, an International Seminar on the History of Tamil Buddhism was organised and scholars from various fields - archaeology, epigraphy, history, anthropology etc., from all over the world participated. The twin aims of this seminar was to give a complete display and analysis of all the available sources of Tamil Buddhism and study the nativisation of Sanskrit and Prakrit concepts in Tamil Buddhism and epic traditions. This Department has undertaken intensive study of the Potikai Mountain and established that this mountain has been referred to as Potalaka by the Chinese, the pilgrim Yuan Tsang