What's New
Rev. G.U. Pope, Thirukkural in English

(with Tamil text, transliteration, introductions, notes and glossary)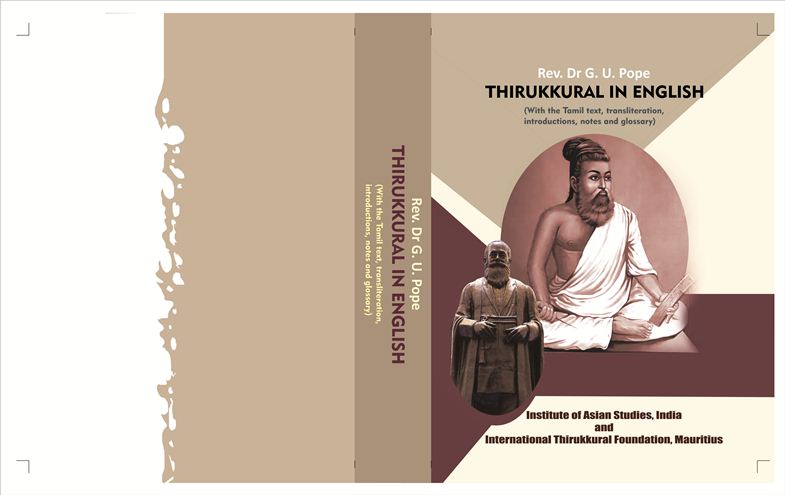 This is an authentic edition of G.U. Pope's translation of Thirukkural which was completed when he was in the Oxford University. This unique version consists of the Tamil original, its transliteration, G.U. Pope's translation along with a modern translation. It contains large number of introductory articles, and end-notes which are very useful to any study on the great ethical heritage of the Tamils namely Thirukkural.

Price - Rs. 800 ; U$ 40

Book Review in The Hindu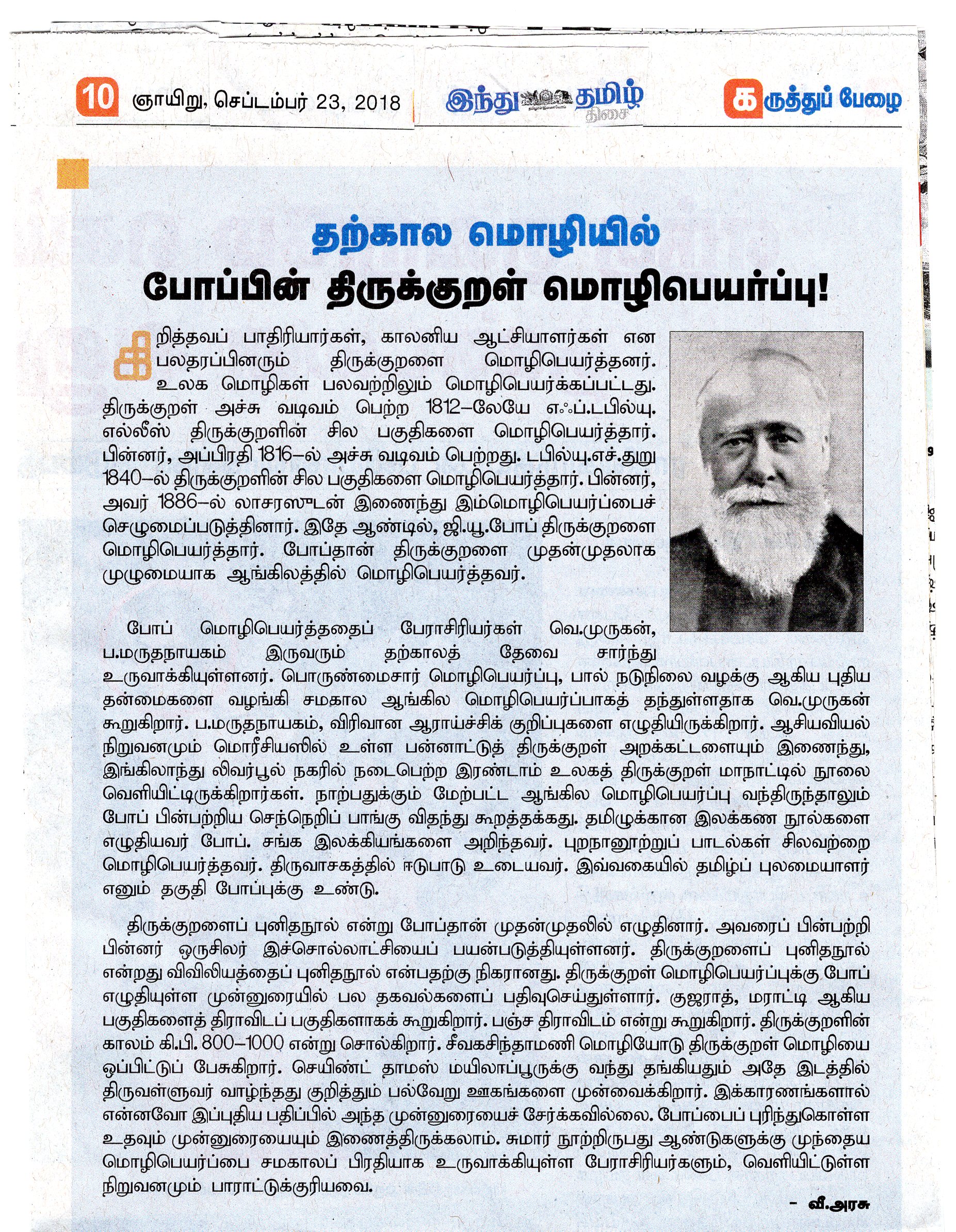 Thirukkural 2018 – Thirukkural beyond the frontiers of Tamil India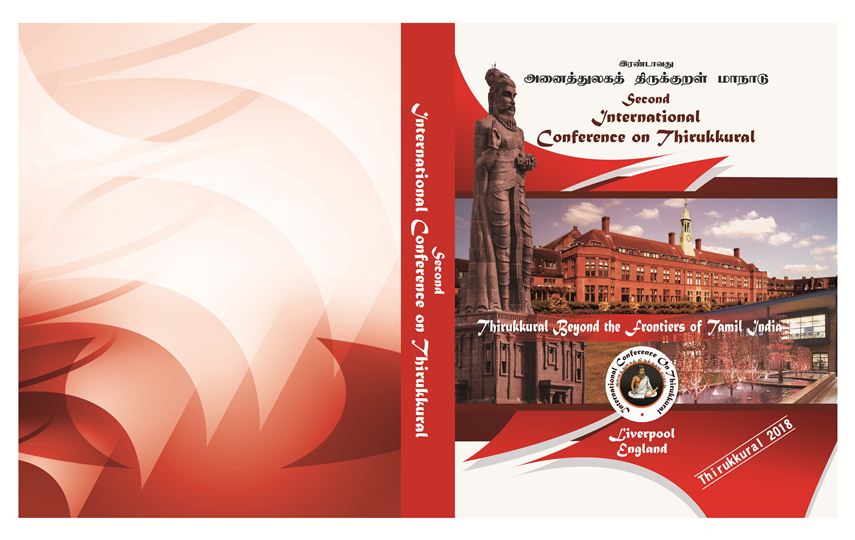 This great work on Thirukkural has good collection of around 40 well written research papers by eminent scholars all over the world about the global spread of Thirukkural with the Greeting message from Her Majesty, the Queen of England. It also contains synopses of all the research papers presented in the second international conference on Thirukkural. This volume is the most unique reference work for the study of Thirukkural.

Price Rs. 1000 ; U$ 50

Book Review in Dinamalar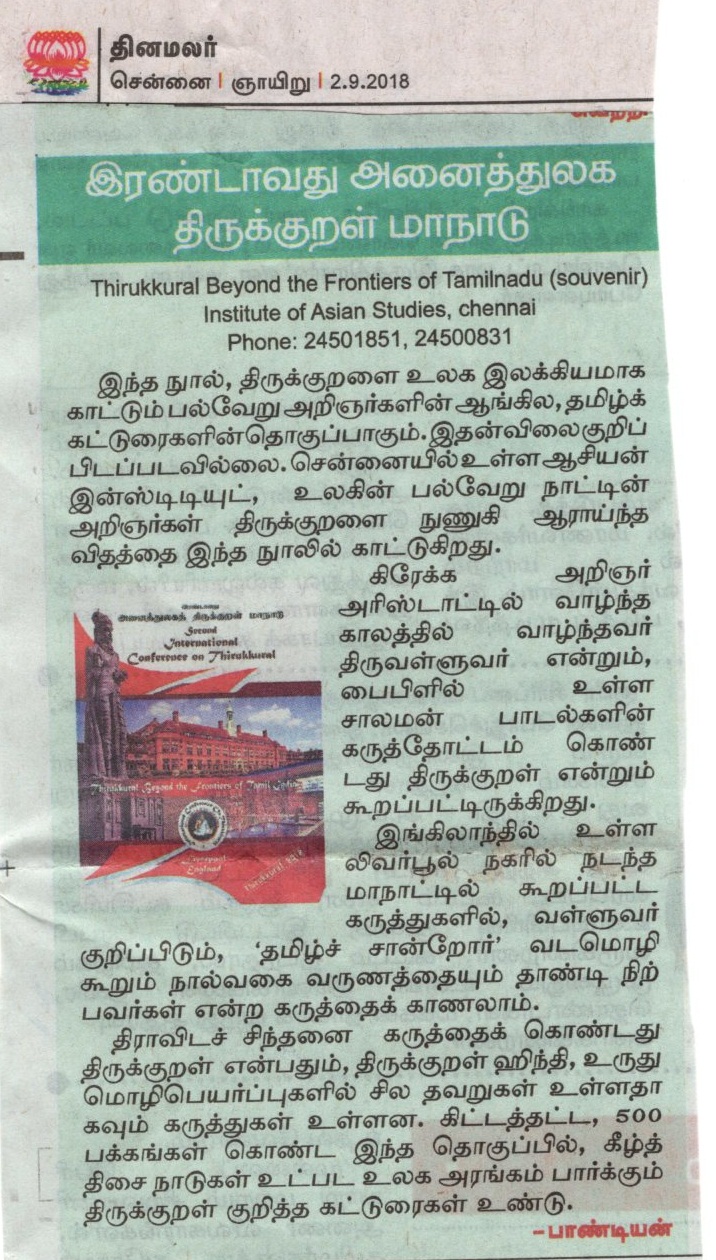 Literature within/across the walls – Dr. K. Chellappan

(Comparative studies in classical and modern Tamil Literature)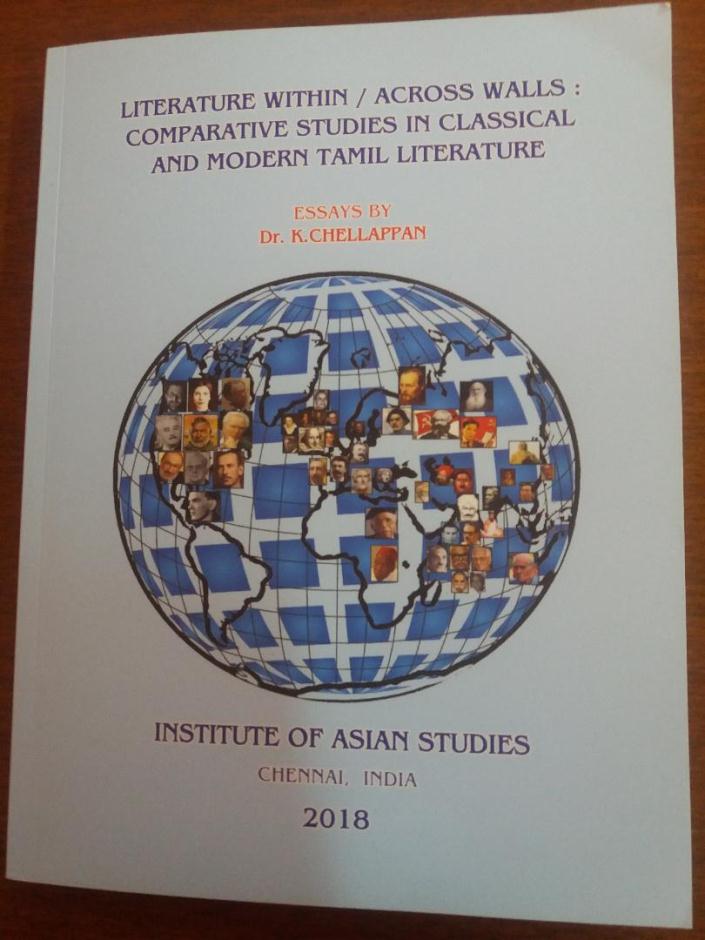 The finest academic contributions of the greatest Comparatist Prof. K. Chellappan. It contains excellent articles about various aspects of Tamil studies written with comparative perspectives

Price Rs. 500 ; U$ 15.
Korean Poems in Tamil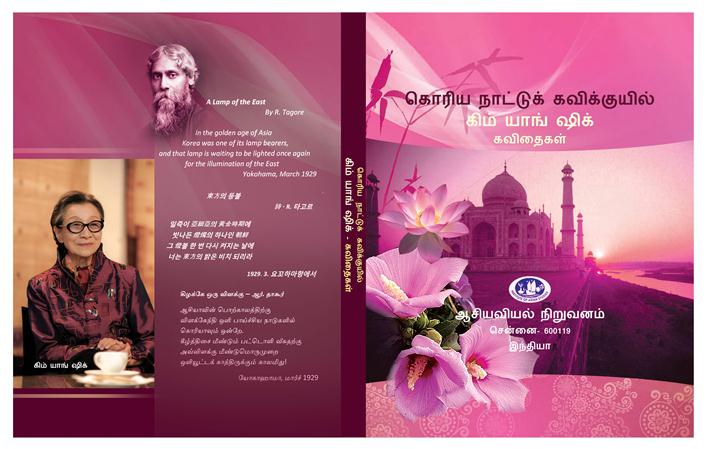 It is an anthology of selected poems of the renowned Korean Poetess Dr. Kim Yang-shik with Korean original and translations both in English and Tamil

Price Rs. 350 ; U$ 10
Philosophical Perspectives in Tamil Literature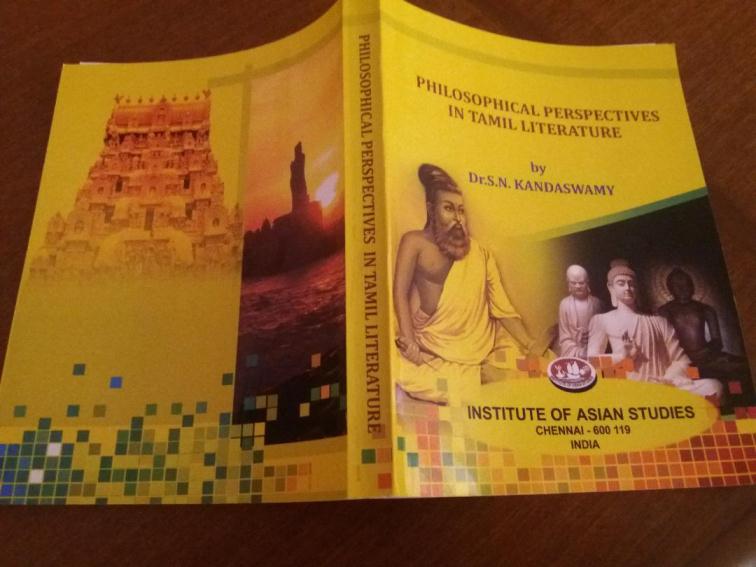 A deep analysis of the various philosophical perspectives of the Tamils through the ages by the most renowned scholar Prof. S.N. Kandaswamy.

Price Rs. 500 ; U$ 30.
International Conference on Thirukkural - Souvenir

Thirukkural Translation in English
All these rare texts are ready for sale. It is our pleasure to supply these titles to you. We allow reasonable trade discount for our distributors. Institutions and individuals also will avail usual discount. I request you to kindly place purchase orders for the above rare books and encourage the Institute of Asian Studies in its venture of bringing out more and more important reference works.
Copies can be had from:
The Publications Division,
Institute of Asian Studies,
Chemmencherry,
Sholinganallur P.O Chennai – 600 119. India.
E-mail: info@instituteofasianstudies.com
Web: www.instituteofasianstudies.com
Phone: 044 24500831, 24501851
Mob: 9840526834
We look forward to your kind patronage